DELIVERING PROJECT RESULTS WORKSHOP
Experience a change management workshop based on your active projects to help you deliver enhanced results.
Executive support is your secret to success
Effective executive sponsorship is the greatest contributor to successful change, according to all nine of Prosci's benchmarking studies. Yet 50% of executives don't understand their sponsorship roles and how to lead effective change.
Our Change Management Sponsor Briefing helps bridge this gap by clarifying the sponsor's role during change, providing easy-to-use frameworks, and building a critical connection between effective change management and business results.
This program is available in both in-person and virtual instructor-led formats. Contact us to learn more.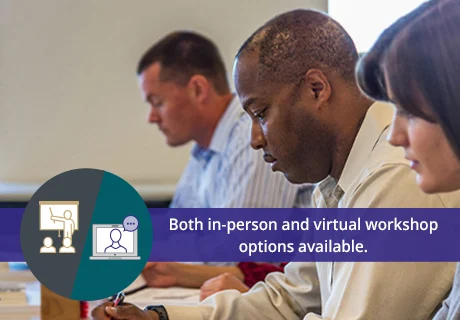 Training format: virtual instructor-led
Intended for: project team members, project managers
(prices are per person and subject to 16% VAT. We accept payment in USD or KES at checkout.)
Who should attend
This workshop is for project managers in charge of current projects, intact project teams, and project team members. The program also benefits anyone looking to effectively head up future projects within their organization.
Did you know?
Participants in Prosci's 2018 Best Practices in Change Management study report that integrating and engaging with the project team and project leaders was an important contributor to the success of a change management initiative.
Learning Objectives
Define change management
Lay the foundation for applying change management on projects to improve outcomes through increased adoption
Identify impacted employee groups
Understand how change management drives better adoption and usage
Build a common language and vision for change management
Learn how to build support for change management with project teams
Defining change management within the context of a project
Intent
Objectives
Scope
Workstreams
Milestones
Deliverables
Timelines
Integrating project management and change management
Cost-benefit analysis
What it takes to get started
The payoff of change management
Course Materials (included)
Participants will receive a program workbook, placemat and assessments
Course: DELIVERING PROJECT RESULTS WORKSHOP
Intended for: project team members, project managers
Training format: virtual instructor-led
(prices are per person and subject to 16% VAT. We accept payment in USD or KES at checkout.)
To register, please select the number of delegates and enter name and email for each (other fields are optional):