CHANGE MANAGEMENT CERTIFICATION CLASS
This engaging, interactive, three-day learning experience gives you the knowledge, skills and tools to drive successful change.
The Most Widely Attended Change Management Certification in the World
Prosci's Change Management Certification Program gives you the knowledge, skills and tools you need to drive successful change initiatives.
During this three-day experiential session, you'll apply Prosci's change management methodology to one of your active projects. In addition to learning Prosci's best-practices approach to change management and gaining access to our industry-leading tools and content, you and your peers can share challenges, solutions and insights during the program. Graduates earn the distinction of being a Prosci Certified Change Practitioner.
This program is currently offered in both virtual instructor-led and in-person training formats. Note that the virtual program is delivered by instructors highly experienced in virtual training using a robust platform, making it a truly interactive experience.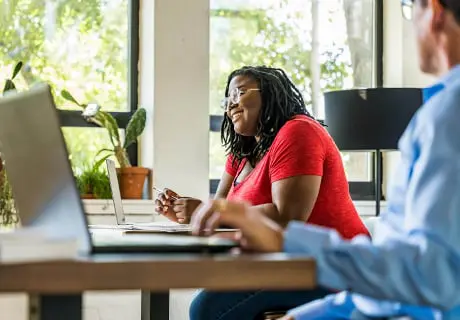 Dates:
Kenya:
December 6-8, 2023 (Nairobi)
Uganda:
November 1-3, 2023 - (Entebbe)
Training format: in-person
Intended for: project managers, change management professionals, Change Leaders, Project Managers, IT Professionals, Continuous Improvement Specialists, Human Resource business partners / Head of HR, Organization development professionals
Price per person (excluding applicable taxes):
Become Certified via Flexible Learning Options
Learn Prosci's industry-leading change management methodology in either an online or in-person environment. Either way, you'll interact with peers, participate in focused breakout sessions, and more.
Grow Your Change Management Skills
Gain access to proven change management tools and methodologies, Prosci change management experts, and 25 years of industry research. And set yourself apart in the marketplace.
Help Meet the Strategic Objectives of Your Organization
Drive efficiencies and increase project ROI. Help employees adapt to change and improve company culture. Build your organization's change competency one practitioner at a time.
Who Should Attend
We encourage and welcome anyone to attend Prosci's Change Management Certification Program. You'll find this program especially beneficial if you are responsible for driving change on a team or across an organization.
Our most frequent attendees are:
Change leaders
Project managers
Change management practitioners
Continuous improvement specialists
IT professionals
Human resource business partners
Organizational development professionals
Project team members
Learning Objectives
During the Change Management Certification Program, participants learn how to:
Course Materials (included)
As a course participant, you gain access to industry-leading content and tools:
Program workbook and handouts
One-year subscription to digital content, resources and tools in the Prosci Hub Solution Suite, including:

Research Hub – digital versions of Best Practices in
Knowledge Hub – Practitioner Program
Proxima – A cloud based change project solution
Note on Time Requirements:
For the online program, you will need to be online for approximately 8 hours each day during the dedicated class time. In addition, you will need to complete approximately 1 hour of self-study on Day 1 and Day 2. In-person programs have slightly different requirements. Please see individual program listings for more information.
After the Program
Once you become a Prosci Certified Change Practitioner, you will: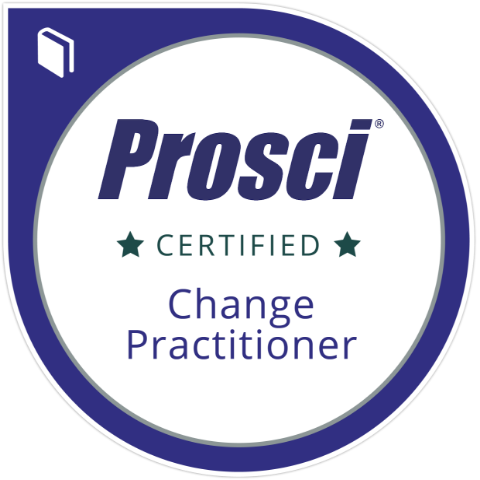 Receive Your Prosci Badge
Celebrate your certification by sharing your digital credential badge in your email signature, on your resume, and on social media platforms.
Join a Dynamic Network of Practitioners
Collaborate with other practitioners in the Prosci Change Management Users Group on LinkedIn.
Have Support Available
Prosci is here for you as you move forward on your practitioner journey.
Leverage Exclusive, Industry-Leading Tools
Receive a one-year subscription to digital content, resources and tools in the Prosci Hub Solution Suite.
Course: CHANGE MANAGEMENT CERTIFICATION CLASS
INTENDED FOR: project managers, change management professionals, Change Leaders, Project Managers, IT Professionals, Continuous Improvement Specialists, Human Resource business partners / Head of HR, Organization development professionals
TRAINING FORMAT: in-person
(prices are per person and subject to 16% VAT. We accept payment in USD or KES at checkout.)
To register, please select the number of delegates and enter name and email for each (other fields are optional):
© 2023 Cedar Africa Group | Prosci® and the Prosci ADKAR® Model are registered trademarks of Prosci Inc. All rights reserved. | Site by
artKenya