Change Networks are becoming an increasingly used mechanism for building momentum and broad support for change. In the past, we have highlighted the significance of this particular group in change.
We saw that they play many roles, including communicating changes to their teams and representing their needs and concerns. They use their influence to ensure employee engagement and encourage quick adoption of the change.
Also Read: This Is Why you Need a Change Agent Network
So, what is the criteria for selecting members of a change agent network?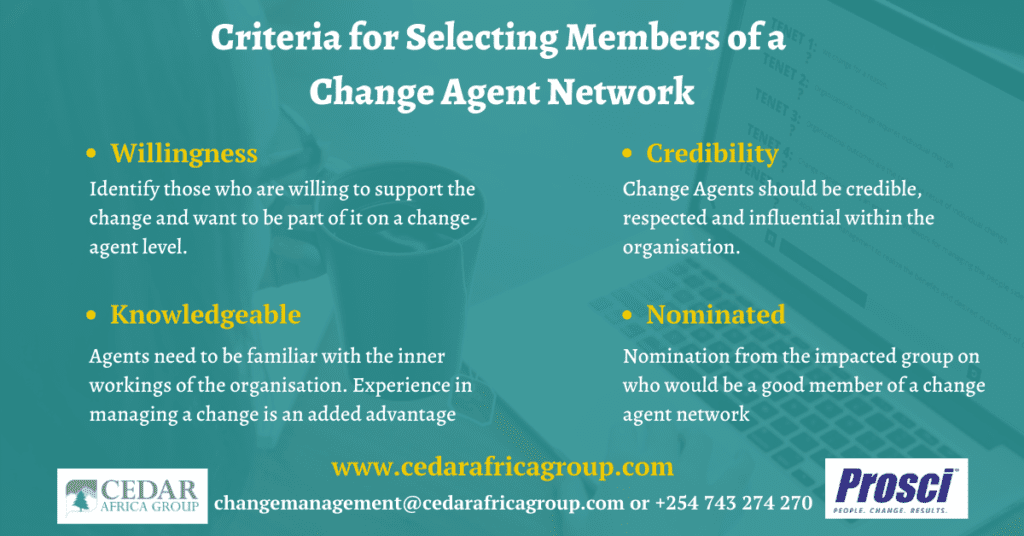 After identifying the specific individuals for the change agent network, the next phase would be assigning them specific tasks.
Also Read: Change Champions are Key to Successful Change Outcome
We have compiled a sample Job description for a change agent. Click here to download.
Are you leading a culture change or an IT Change or any change within your organisation? Feeling stuck? Don't worry, help is on the way! All you have to do is contact us at [email protected] or +254 743 274 270