The Prosci Methodology will elevate your change success by making it easier to apply change management on your projects and initiatives.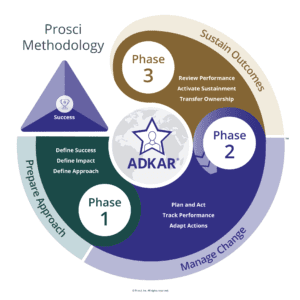 A Framework for Managing the People Side of Change
Organisations must continually change and evolve to succeed. Yet changes such as technology deployments or new processes often fail because leaders and teams put too much focus on the technical aspects of the change. For successful change, organisations must also focus on the people side—and how to ensure that each individual embraces and adopts the change.
Prosci has been conducting in-depth change research for more than 20 years. They have studied how individuals experience and respond to change, as well as the strategies of change leaders around the globe.
Based on Prosci's best-practices research, we developed the Prosci Methodology for change management. When applied, it supports individuals in transitioning from the current state to the future state, an approach that leads to successful project outcomes.

Also Read: Change Management Process
The Main Components of The Prosci Methodology
The Prosci Methodology is one of the most widely used approaches to change management in the world, and it continues to evolve.
In response to practitioner feedback and changing customer needs, and to prepare for future change trends, Prosci refreshed the methodology in 2021. The updated Prosci Methodology is more actionable and accessible, and we believe the enhancement will elevate client success in incredible ways.
Although the Prosci Methodology encompasses a variety of models, tools, assessments, processes and more, today it is comprised of three main components:
PCT Model – a simple but powerful framework for establishing and connecting the most important aspects of any successful change effort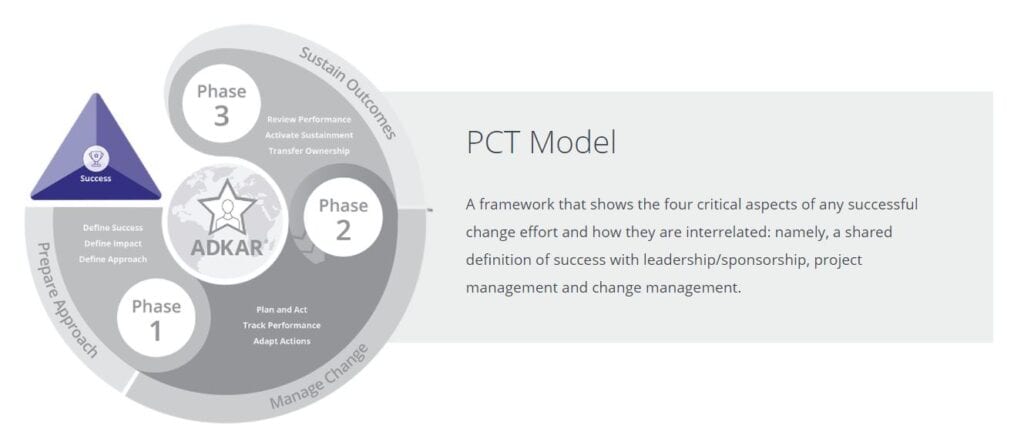 ADKAR® Model – a highly effective model for guiding individuals through the experiences—or elements—needed to make the change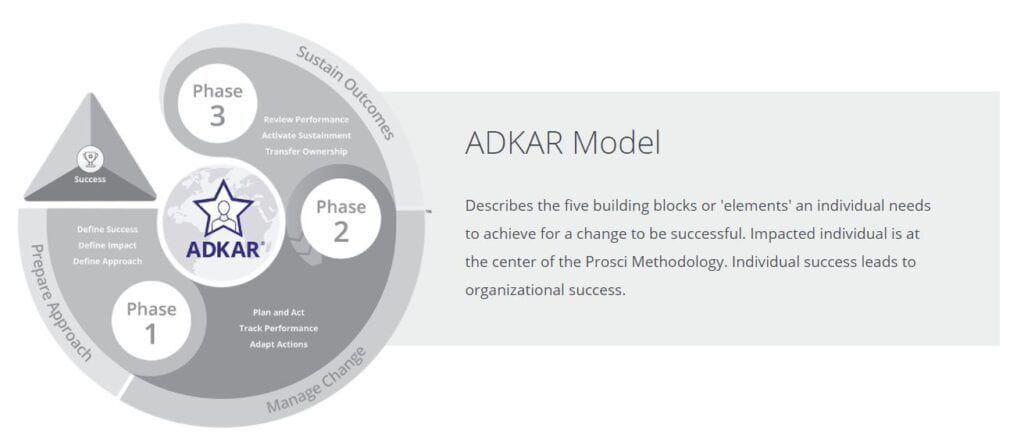 Prosci 3-Phase Process – a structured, flexible framework for driving change at the organisational level

Also Read: Core Roles in Change Management
Structured, Scalable, and Adaptable
The success of any organisational change depends on the success of change management in encouraging individuals to embrace, adopt and utilise a required change. The change management methodology itself must be structured enough to be repeatable, but also flexible enough to meet the needs of any organisation.
That's the Prosci Methodology:
Structured – The Prosci Methodology takes what we know about people, change and results and organises it into a simple process that practitioners can apply to develop change management strategies and plans that increase adoption and usage on a particular initiative.
Scalable and adaptable – You can adapt and flex the Prosci Methodology to achieve success in any type of change, where results and outcomes depend on adoption and usage, and in any type and size of organisation.
Applying the Prosci Methodology
The Prosci Methodology enables organisations to manage change wisely. By doing so, it helps employees thrive through the changes they're faced with and increases the returns on project investments.
You can learn how to apply the Prosci Methodology to change initiatives in your organisation and become a Prosci Certified Change Practitioner by attending Prosci's Change Management Certification Program. It's an engaging, energising 3-day learning experience that gives you the knowledge, tools and skills you need to successfully drive change in your organisation.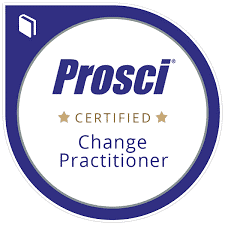 Once certified, you'll have any time, anywhere access via the Prosci Portal to the Prosci Hub Solution Suite. It offers extensive digital content, resources, and tools that help you apply change management throughout your project. Plus, it supports you in learning and growing along the way.
Click here to view upcoming Change Management Training Programs.
Cedar Africa Group is Prosci® primary partner in Kenya, Uganda, Tanzania, and Rwanda.