Our Services
Change Management
Change management addresses the people side of change. Creating a new organisation, designing new work processes, or implementing new technologies may never see their full potential if you don't bring your people along.
For successful change, organisations must also focus on the people side—and how to ensure that each individual embraces and adopts the change.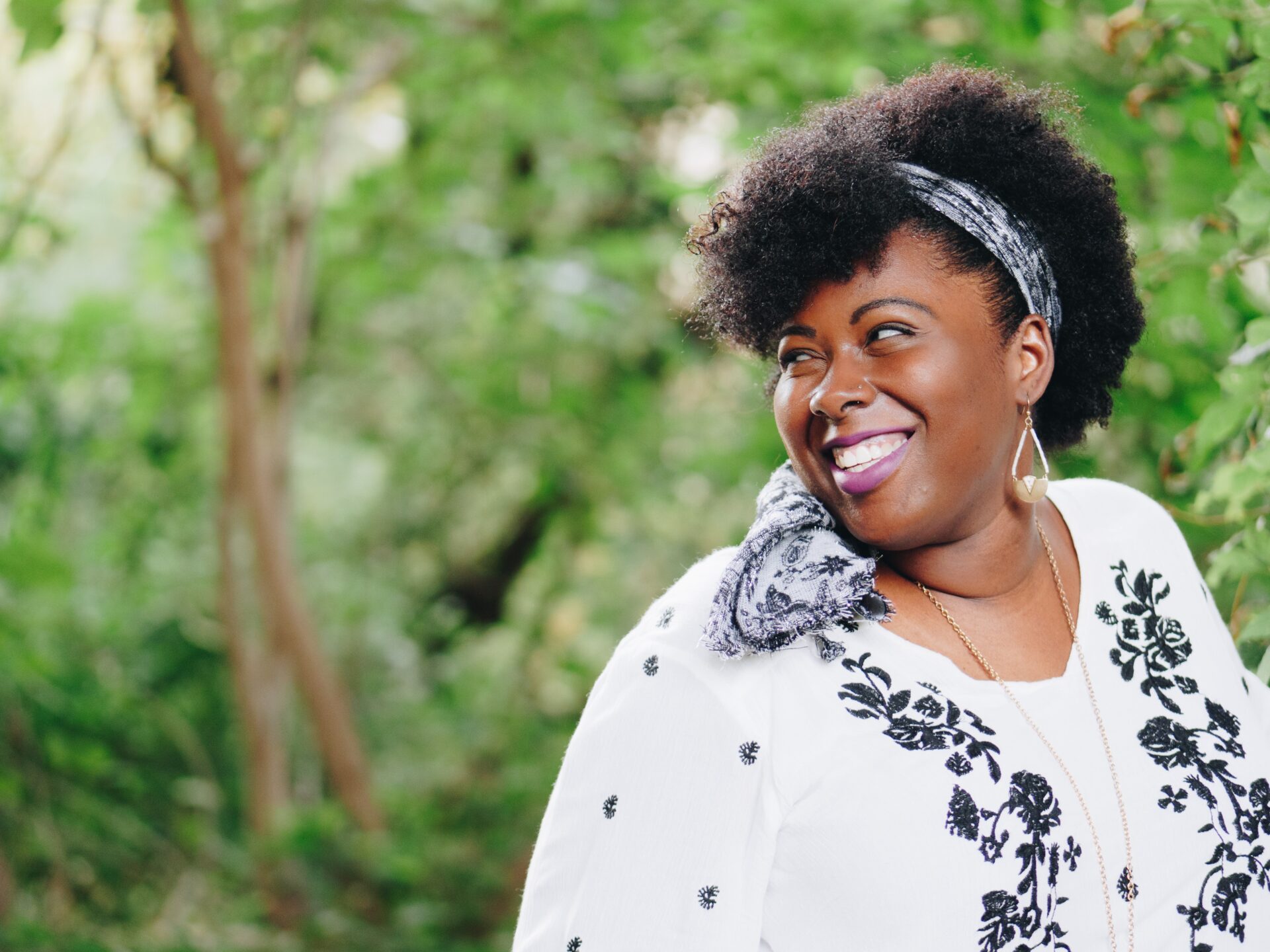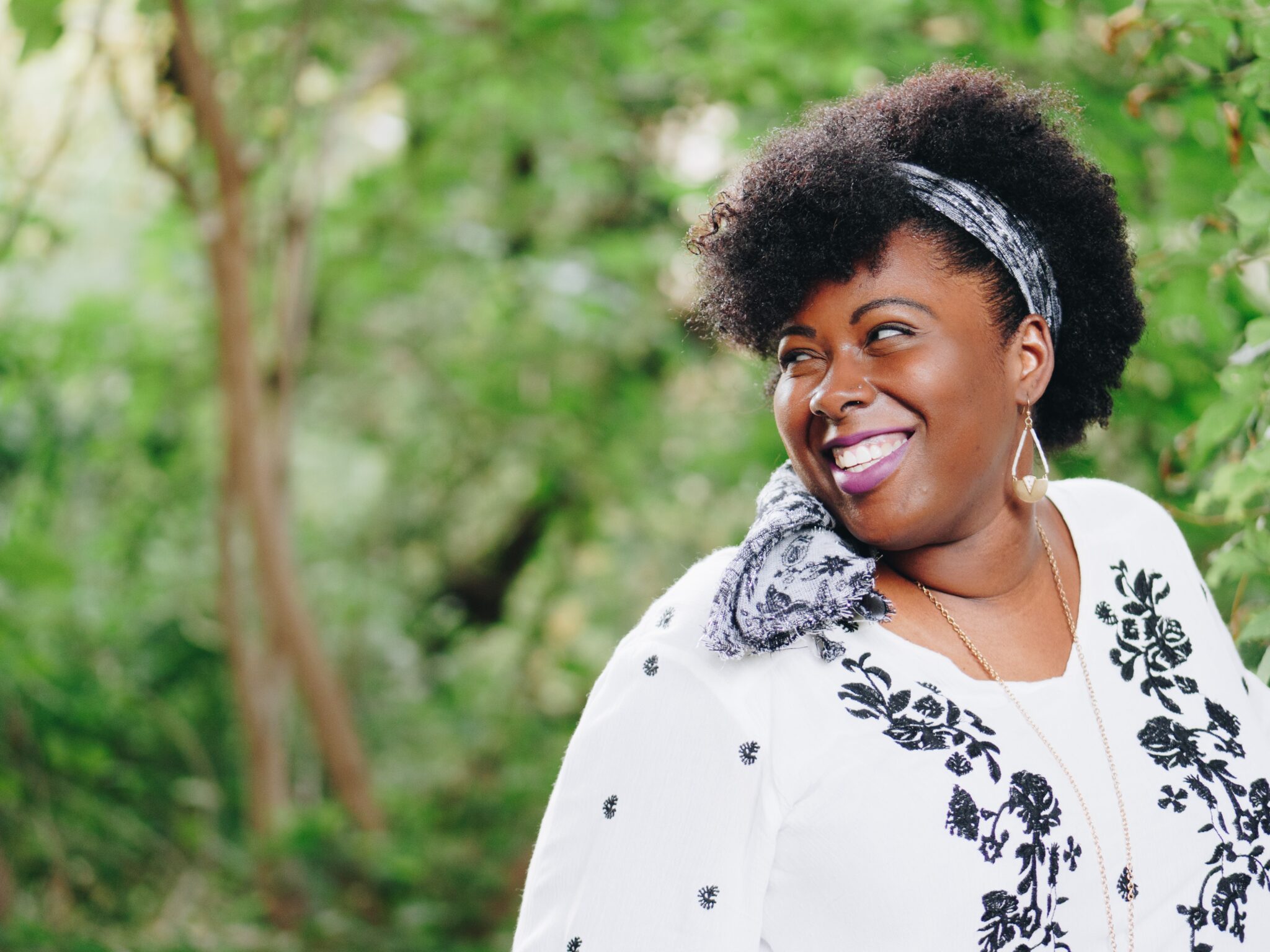 Why Change Management?
A growing body of data shows the impact effective change management has on the probability of a project meeting objectives.
Prosci's Best Practices in Change Management benchmarking studies revealed that 93% of participants with excellent change management met or exceeded objectives, while only 15% of those with poor change management met or exceeded objectives.
In other words, projects with excellent change management were six times more likely to meet objectives than those with poor change management.
Virtual Training
Virtual instructor-led training programs range from training individuals in change management to advancing the skills of change practitioners to equipping individuals in your organisation to teach change management internally. Whatever programs you choose, you're building your skillset while helping your organisation adapt to new changes, improve company culture, and achieve better project results.
Engage every level of your organisation in your change initiatives
Change management solutions aren't one-size-fits-all, which is why we offer these cost-effective training programs tailored to your unique organizational needs.
Our role-based, research-based enterprise training programs teach individuals at every level of your organization how to play their unique roles during times of change. These flexible programs are designed to help you apply change management to your existing projects, so you can realize immediate benefits.
Virtual Instructor-led
Training Programs
Whether you're a beginner or seasoned change practitioner, we have a training program for you:
Change Management Certification Program – Practitioner Program
Prosci's Change Management Certification Program gives you the knowledge, skills and tools you need to drive successful change initiatives.
During this three-day experiential session, participants apply Prosci's change management methodology to one of their active projects.
In addition to learning Prosci's best-practices approach to change management and gaining access to our industry-leading tools and content, graduates earn the distinction of being a Prosci Certified Change Practitioner, a globally acceptable credential.
This program is designed for Change Leaders who will play a key role in supporting, equipping and leading teams in the adoption of change initiative.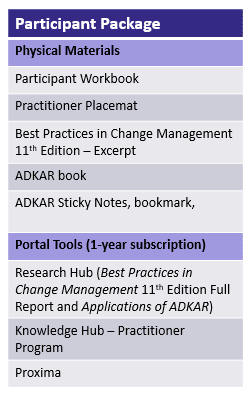 Leading your Team Through Change - Managers Program
Managers are the first example that employees look to when they need to adopt a change or understand how a change affects them personally.
This workshop is designed to help people managers proactively lead teams through change.
Through this program, they learn how to define and accept their role in change, plus gain practical frameworks for becoming an effective change leader.
This workshop is perfect for anyone who manages employees, from front-line supervisors to middle managers to senior directors.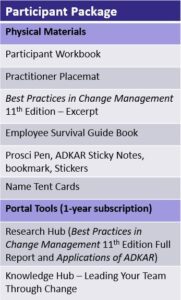 Taking Charge of Change
This training workshop delivers the fundamental concepts of change management and establishes how effective change management can benefit your organisation.
In experiential format, this workshop applies five principles of change management to a specific project or change initiative to build awareness and desire for change management—the first two milestones in the Prosci ADKAR Model.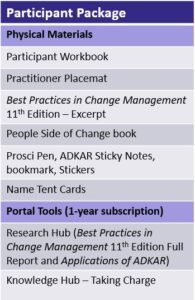 Sponsors Program
Effective executive sponsorship is the greatest contributor to successful change, according to all nine of Prosci's benchmarking studies.
Yet 50% of executives don't understand their sponsorship roles and how to lead effective change.
Our Change Management Sponsor Briefing helps bridge this gap by clarifying the sponsor's role during change, providing easy-to-use frameworks, and building a critical connection between effective change management and business results.
We recommend this program for senior executives and organisational leaders/Directors who are  the greatest contributor to successful changes.

Change Management Employee Orientation Program
Whether you're implementing a small process change or a high-investment strategic paradigm shift, you will only be as effective as your employees' willingness and ability to adapt.
Using the Prosci ADKAR® Model, our Change Management Employee Orientation mitigates employee resistance by preparing them for change.
This program addresses employee concerns and equips them with the skills and framework necessary to thrive through change.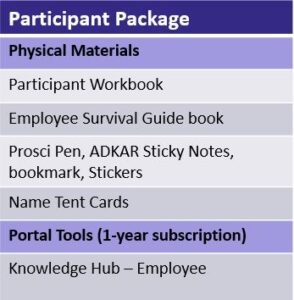 Change Management Advisory Services
Accelerate your change success through tailored engagements. Our consultants work with you on your projects to ensure that you realize project benefits and streamline implementation.
We are uniquely positioned in East Africa to help your organisation build internal competency in change management through a variety of on-site trainings. We customise training for executives and senior leaders, managers and supervisors, project teams, HR and training groups, employees, and change management professionals.
We provide your organisation with the knowledge, resources, processes and tools to achieve project success and build the competency to manage change.
Our Change Management Advisory Services are applicable to any change setting including:
Strategy Execution
Organisational Restructuring
Business Process Re-Engineering
Mergers And Acquisitions
Organisation Right-Sizing
Culture Change
IT Transformation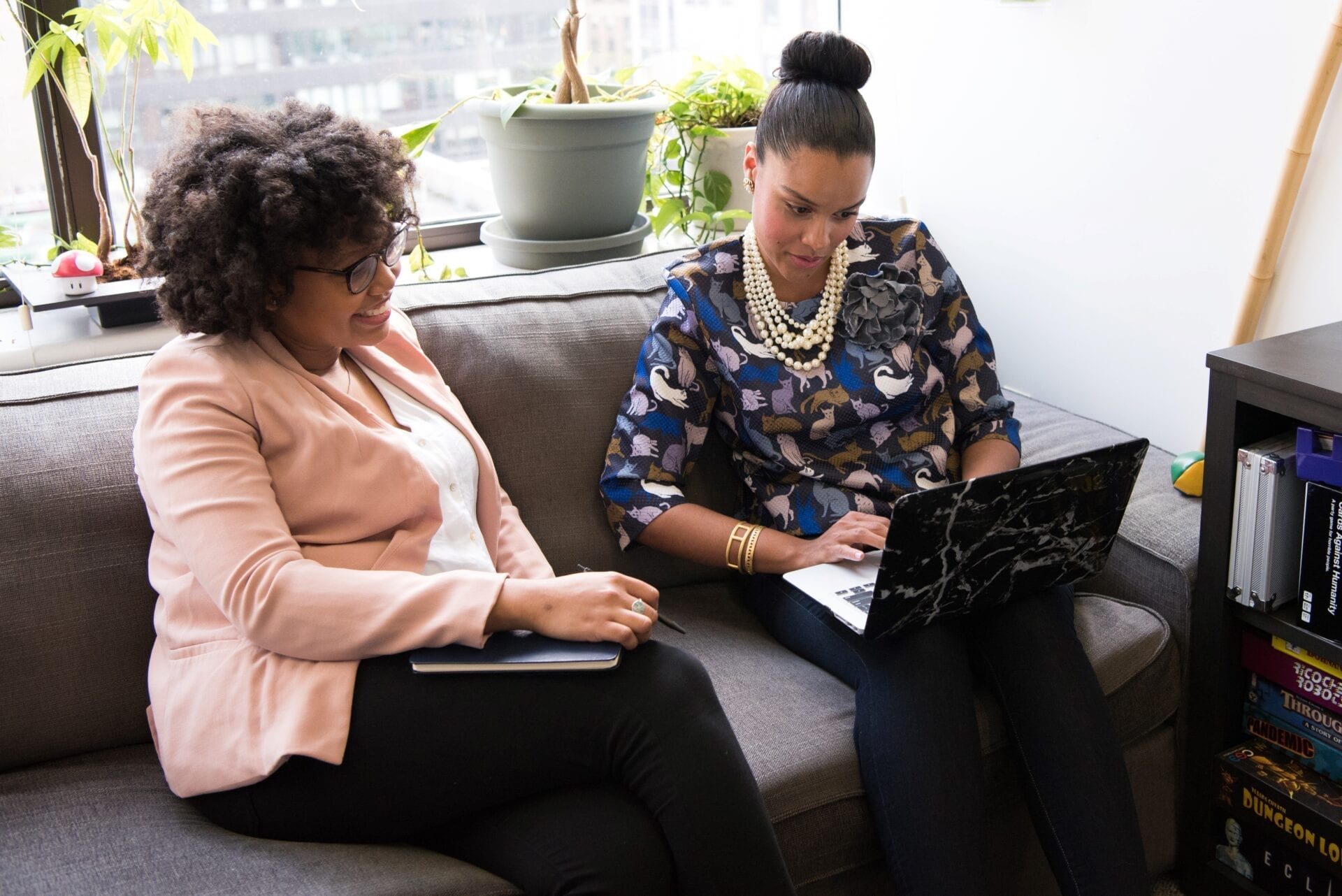 Change Management Consulting
Our change management services are applicable to any change setting such as strategy execution, organisational restructuring, business process re-engineering, mergers and acquisitions, organisation right sizing, IT transformation to name a few.
We are uniquely positioned to help your organisation build internal competency in change management. We also offer a variety of on-site trainings for Executives and senior leaders, Managers and supervisors, Project teams, HR and training groups, Employees, and Change management professionals.
We will provide your organisation with the knowledge, resources, processes and tools to achieve project success and build the competency to manage change.
Culture Transformation
Culture develops over time. As such, transforming a rooted culture can often become a challenge, therefore impacting change management projects.
Being culturally aware enables change managers to customize their change management approach, utilize culturally specific adaptations, and create effective communication plans with the culture of their audience in mind.
Therefore, we offer tailored culture transformation solutions to our clients and walk with them until they achieve the desired future state.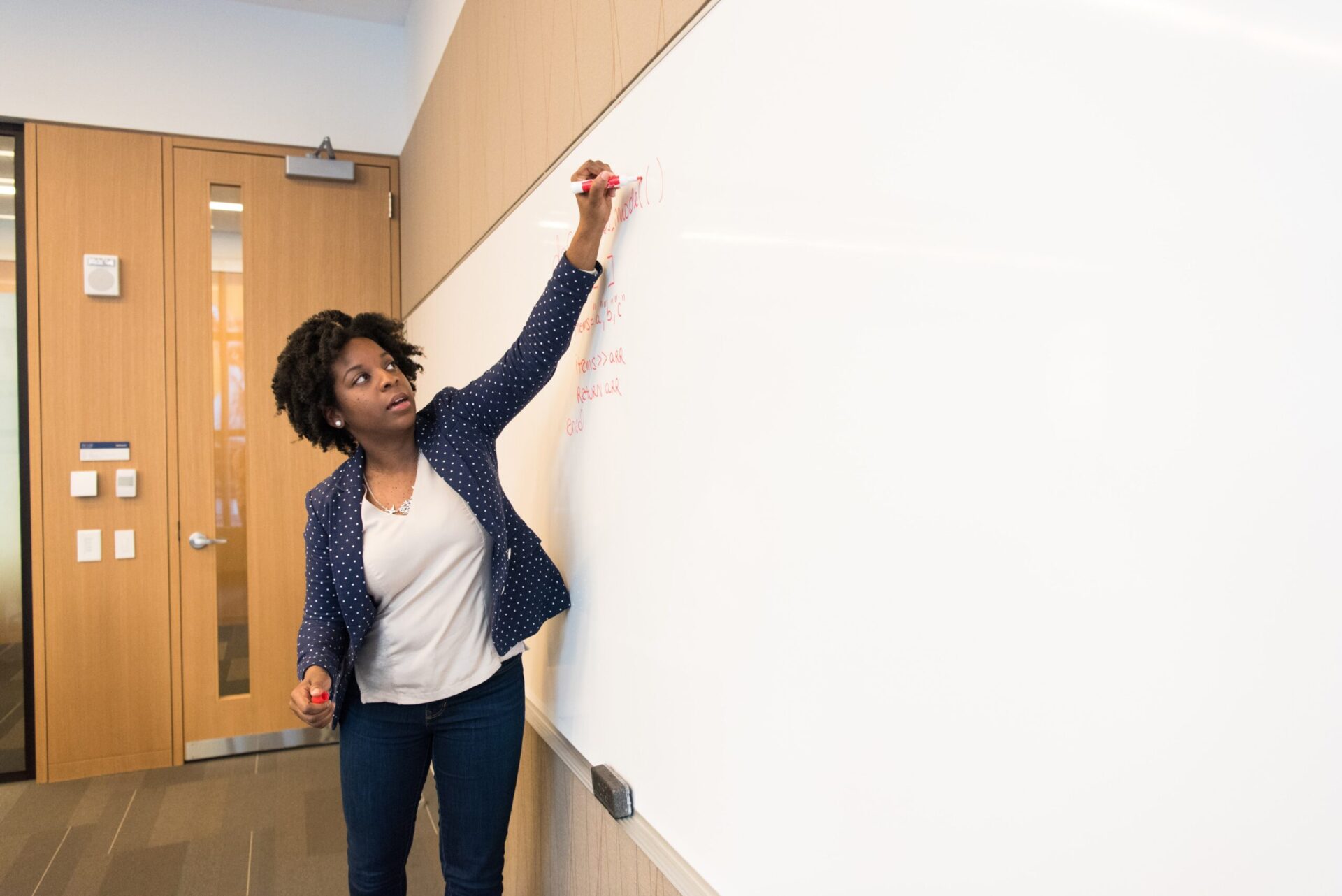 Interested in our programs?
Get in touch!